About
Shimadzu Software Development Canada inc. (SSDC) is a Canadian subsidiary of Shimadzu Corporation (Japan).
Shimadzu Corporation is a Japanese multi-national company whose main objective and mission is to increase human well being and knowledge through science. SSDC team has developed and maintained DICOM compliant modality control software for Shimadzu Corp. cardiology and RF product since 2005.
Its team boasts 15 years of experience in the development and maintenance of DICOM compliant medical software. SSDC's strength is its ability to understand and develop new high performance image processing methods as well as high performance PC based applications.
Contact Information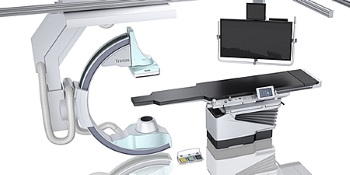 1600 Montgolfier St, suite 201
Laval, Qc, Canada
H7T 0A2

Tel: + 1 (450) 681-5665
Fax: + 1 (450) 681-0066

General enquiries:
Extension 0